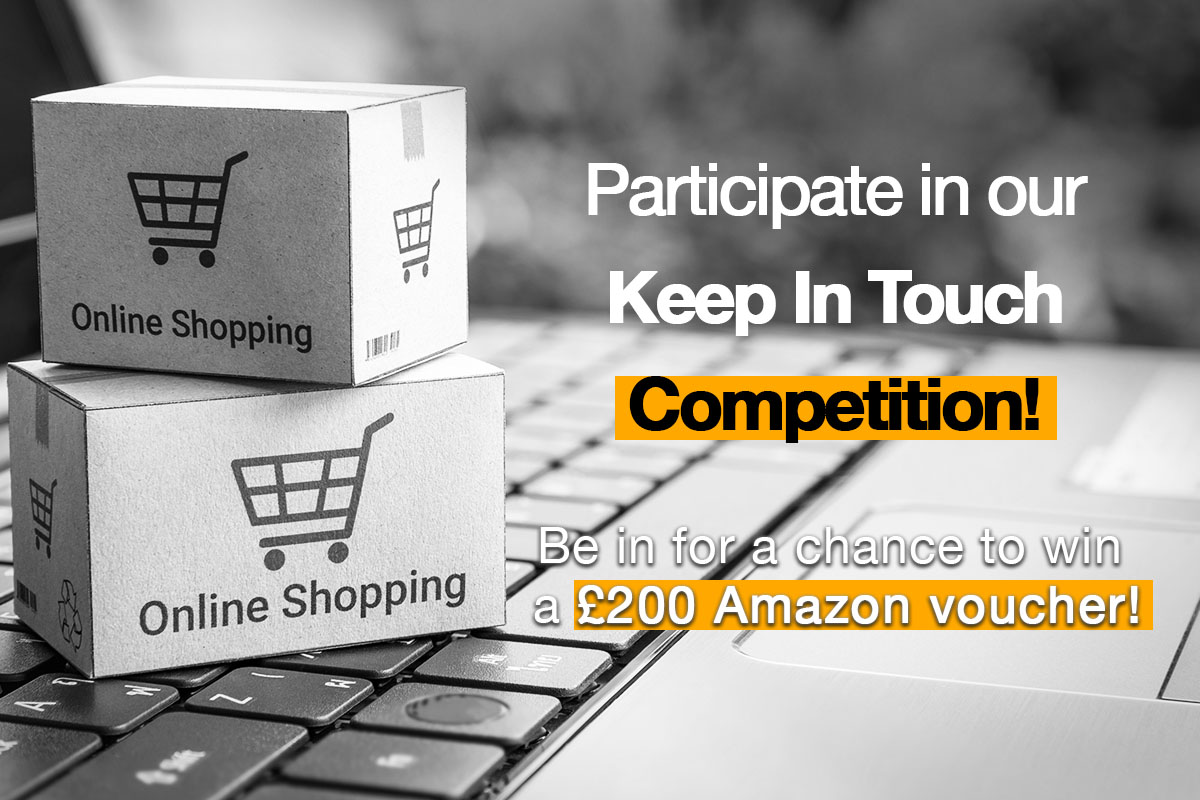 Are you excited? Because we are! And we also know how much you loved our Stay Tuned and Voice it competitions, so we thought we'd come back for more!
This time, we want to focus on what is currently happening all over the world and we want to bring the best out of a difficult situation by asking you to Keep In Touch...
Keep in touch with your family, your friends, your neighbours, whether by email or phone calls! This is how, together, we will get through it all!
With that in mind, we created our new Keep In Touch Competition! A reminder which could make you win a £200 Amazon voucher! To enter our competition here's what you have to do (and don't worry, it is quick and easy!):
How to participate:
Like the social media page the competition is on.
Share it with your friends.
Subscribe to our newsletter here.
You must be a UK resident and at least 18 years old to participate. Please read our Terms and Conditions for more information.
Winner announcement:
The winner will be announced via a newsletter email as well as on Customer Service Action's social media channels a few days after the competition ends.
The competition will run from the 15th of April until the 29th of April 2020 inclusive. Good luck everyone!